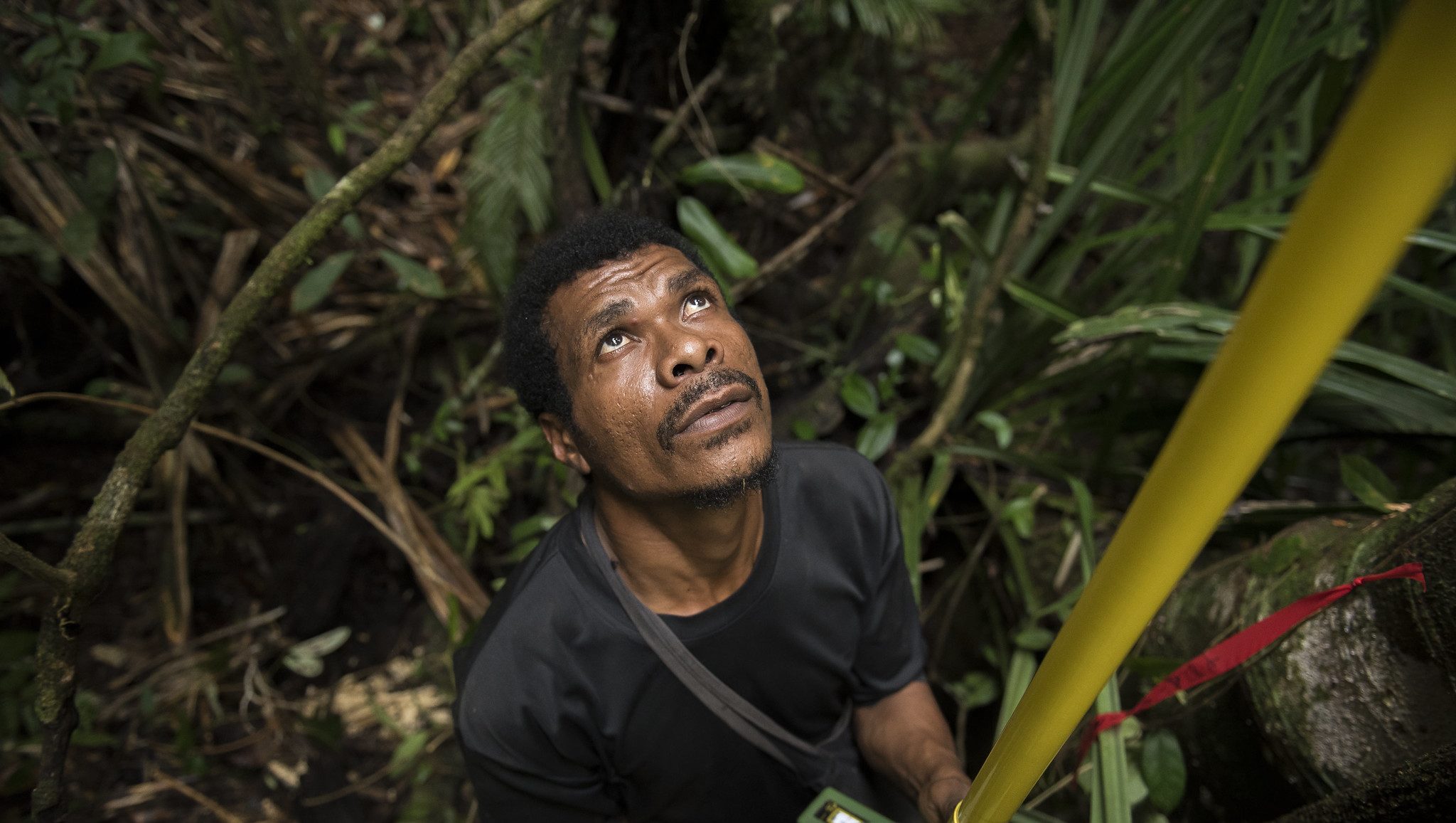 Progress against the Warsaw Framework
During the 2021 transition year, the UN-REDD annual report maintained the 2018-2020 reporting structure against the Warsaw Framework pillars as the last National Programmes were implemented. Moving forward, this work will be captured under Outcome 1 in the Programme's Results Framework 2021-2025.
NATIONAL REDD+ STRATEGIES OR ACTION PLANS
Over the years, UN-REDD has supported more than 30 countries in the Global South to elaborate national REDD+ strategies or action plans, in line with the UNFCCC Warsaw Framework for REDD+ and using participatory policy methods. A total of 26 partner countries have formally endorsed these policies at a ministerial or parliamentary level. UN-REDD support to design and adopt national REDD+ strategies or action plans is a multi-stakeholder, cross-sectoral and in-depth process, including detailed analyses of deforestation drivers, stakeholder engagement, social inclusion methods to integrate and address the rights of indigenous peoples and forest communities and capacity building for institutions, governments and other key stakeholders.
These 26 countries receiving UN-REDD support represent a critical mass for the global movement working to halt tropical deforestation and advance forest solutions to the climate emergency. They represent a global foundation for implementing Article 5 of the Paris Agreement, while providing a solid avenue to channel international pledges for climate finance in the forest and land sector. Some of these countries are the forerunners of climate performance finance from either bilateral REDD+ schemes, the Green Climate Fund or emerging carbon markets. Hence, UN-REDD support to the REDD+ policy fabric of its partner countries has been a catalyst and genuine proof of the REDD+ concept launched in 2008.
In 2021, UN-REDD continued to be instrumental in the consolidation and deployment of national strategies for REDD+. Some examples follow:
Looking forward, as UN-REDD advances full implementation of its 2021-2025 Strategic Framework, assistance to countries will focus on implementing national REDD+ strategies and action plans, inscribing them in the NDC cycles and mobilizing finance for their full implementation, both investment and performance finance and including carbon markets. The 2021 annual report thus closes a decade of UN-REDD support to countries with national strategies for REDD+ and inaugurates a new decade supporting countries to integrate, implement and enhance their NDC's and forest solutions.
NATIONAL FOREST MONITORING SYSTEMS
Until the end of 2021, UN-REDD supported more than 50 countries in the development of robust National Forest Monitoring Systems (NFMS) and assessments, with the goal of developing reliable forest resource information to inform national forest policies, planning and sustainable development. Forest monitoring systems include measurement, reporting and verification (MRV) functions and aim to produce high-quality, reliable data on forests, including forest-carbon estimates that are critical to the battle against climate change. Most countries develop geoportals, which increase data transparency for the public and for international reporting mechanisms. Through FAO, UN-REDD supports this data generation by assisting countries with mapping-related programming, administration and accuracy assessments of existing national and global products in order to generate country estimates. Similarly, UN-REDD provides technical support to assist with conceptualization, design and deployment of national portals.
The UN-REDD Programme has deployed over 20 portals in countries across three regions and is in the design phase for a few others, including Solomon Islands and Sao Tome and Principe. These will likely be launched in 2022, following consultations with government on data publication. The portals will be maintained in the country by government staff. Training sessions, as well as maintenance trainings, are also planned. At the country level, technical support for this work includes discussing technical options and practical solutions for satellite land monitoring system, supporting country decisions on generation and dissemination of data and supporting domestic momentum towards improved forest monitoring and forest management.
FOREST REFERENCE EMISSION LEVELS/FOREST REFERENCE LEVELS
Until the end of 2021, UN-REDD supported more than half of the countries that submitted a forest reference emission level and/or forest reference level (hereafter referred to as reference level) to the UNFCCC. Twenty-nine out of 56 countries received support on the MRV from the NFMS, providing the basis for reference level construction and strategically determining the scale, scope and construction approach for REDD+ activities targeted through national strategies.
All countries that received UN-REDD support in 2021 have submitted a FREL/FRL, with some including Gabon, Ghana, Peru and Zambia as recently as January, 2021. Others had technical assessments continue through 2021 including Colombia and Ecuador, in addition to the above mentioned countries. Four countries in this report (Argentina, Gabon, Indonesia and Viet Nam) submitted REDD+ results in 2021, together adding up to 1.16 GtCO2eq. Since most countries have an established reference level, UN-REDD support focused on informing countries of REDD+ Results-based Payment options (Côte d'Ivoire, Democratic Republic of Congo, Ecuador, Ghana, Papua New Guinea, Republic of Congo, Uganda, Viet Nam), resulting in the submission of LEAF proposals by six of these countries (see Forest Solutions Realized section).
SAFEGUARDS AND SAFEGUARD INFORMATION SYSTEMS
Until the end of 2021, the UN-REDD Programme supported 36 developing countries with their approaches to meeting UNFCCC safeguards requirements through technical assistance or feedback and knowledge exchanges. The following are some highlights of this support:
Specifically in 2021, key safeguards achievements include: