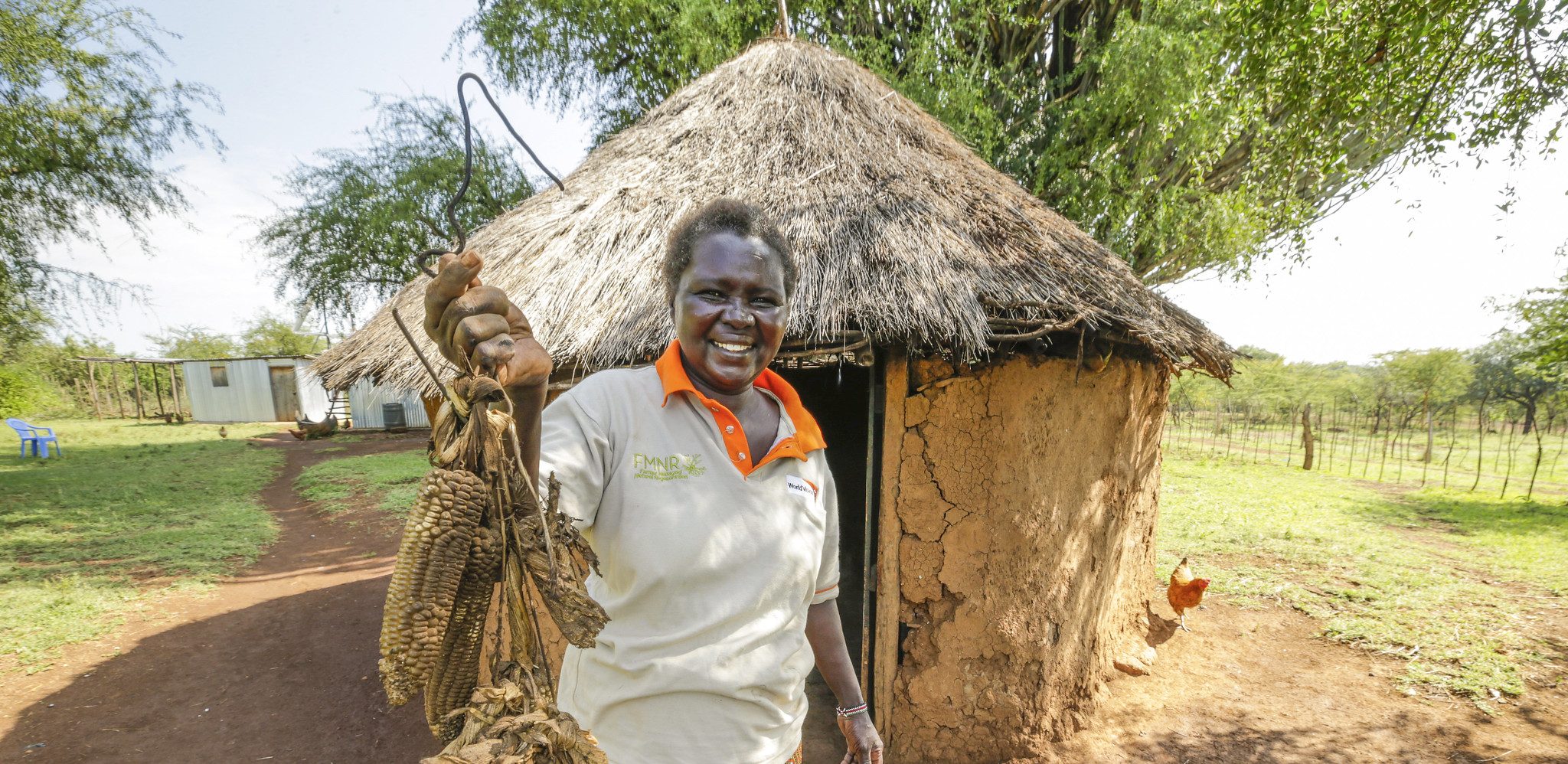 Progress towards REDD+ implementation
FOREST SOLUTIONS REALIZED
As mentioned above, many UN-REDD countries received support on the Warsaw Framework elements:
With the above Warsaw Framework elements in place, UN-REDD provided additional support to countries to realize forest-based emissions reductions and removals toward the mid-decade target of 1 GtCo2/year. Recognizing that the most significant barrier to the implementation of forest solutions to the climate crisis is access to finance at scale, UN-REDD worked with countries to strengthen elements needed to unlock climate finance, including more stringent environmental and social standards, from public international sources and private sector coalitions and opportunities. UN-REDD invested significant effort in providing technical assistance to countries following the first call for proposals under the LEAF Coalition, applying the ART-TREES standard. Countries were informed of the ART-TREES requirements and in some instances, comparisons between standards and programmes were presented to decide whether ART-TREES would be a standard that meets the country's REDD+ objectives and to help countries determine if they are capable and willing to meet these high requirements.
UN-REDD provided a broad spectrum of technical assistance to support implementation of actions to increase emissions reductions and removals from the forest sector in line with countries' national REDD+ strategies and action plans. Technical assistance was delivered at national and local levels, to address the agricultural drivers of deforestation through sustainable management of forests and community forestry, but also through new approaches to fire management and enhanced sustainable agriculture commodity supply chains.
On forest management, relevant progress was made in Lower Mekong Region countries, as well as in other regions.Chile, for example, advanced on new forest management and restoration models for key measures of the national REDD+ strategy (ENCCRV), with a focus on engagement of women and improvement of livelihood and quality of life. One such project involved the development of a socio-environmental investment model for the restoration of 200 hectares of semi-arid lands and enhanced water management in the agricultural communities of Peña Blanca and Cerro Blanco in Ovalle.
UN-REDD supported the operationalization of a new approach to wildfire management in three provinces of Indonesia, capacity building and data collection to advance community forest management in Myanmar, and the development of an implementation roadmap for Colombia's REDD+ Roundtable, including Afro-descendent and local community initiatives.
Through its technical assistance, UN-REDD also supported Côte d'Ivoire, Ecuador and Mexico to advance in partnership with the private sector in the development of legal and sustainable commodity supply chains decoupled from deforestation. In 2021, dialogues to advance deforestation-free cacao production and trade between Côte d'Ivoire and the European Union were supported. The initiative also facilitated barrier analysis and private sector engagement to promote sustainable use in mahogany, charcoal and candelilla value chains in Mexico, and it supported an inter-ministerial agreement for the establishment of a certification scheme for deforestation-free agricultural and livestock production under Ecuador's national Premium and Sustainable brand. Moreover, the Programme held a Strategic Dialogue on Forests in the context of the Food Systems Summit with the UN-REDD Executive Board in September, 2021, exploring operational entry points for UN-REDD in deforestation-free supply chains and forest positive agriculture.
Lastly, the initiative collaborated in the conceptualization and launch of the Halting Deforestation and Conversion from Agricultural Commodities coalition. This was launched at the Food Systems Summit 2021 and is aimed at bringing together a broad group of producer and consumer countries, companies and international organizations to reduce and remove the impact of commodity production, market and trade on forests as part of a new model of agricultural production that optimizes food production, enhances rural livelihoods and protects and restores the natural environment.
The initiative contributed to local, national and global efforts to restore degraded lands, in close conjunction with the UN decade on ecosystem restoration, a multi-agency effort led by FAO and UNEP that seeks to build global political momentum for a sustainable future and serves to catalyze the implementation of thousands of restoration initiatives. In Colombia, for example, capacities were strengthened to develop forest restoration methodology, hand in hand with the Global Green Growth Institute and IDEAM, and to engage indigenous peoples in restoration. Challenges, lessons learned and recommendations from the past decade to promote ecological restoration in indigenous territories were captured and integrated into the construction of the National Restoration Program in Indigenous Reserves.
Additionally, the initiative supported the generation of relevant knowledge and cutting edge tools on integrating forests and landscape restoration into National Forest Monitoring Systems and delivered specific technical assistance for monitoring restoration in collaboration with local entities, such as through the cooperation with GGGI in Colombia. This also produced specific technical knowledge on the use of Breaks for Additive Season and Trend (BFAST) for monitoring restoration, one of the cutting edge methodologies in this domain.
Several countries have received support to improve their activity data for more accurate change assessments and to help them make progress in the quality and scope of such analysis. This support consisted, in some countries, of creating improved change maps for deforestation, degradation and afforestation/ reforestation using dense time series analysis (BFAST). This was available inSEPAL in Congo and in other countries such as Côte d'Ivoire where support consisted of designing and implementing a systematic sample-based assessment. For multiple other countries, all available data has been analyzed and explored to support informed decision-making on REDD+ implementation and options to mobilize carbon finance. This included assessing options for countries with High-Forests and Low-Deforestation (HFLD) jurisdictions, such as DRC and PNG. In addition, the concept of foregone removals was explained and, where data allowed, this was calculated for the country as optional inclusion for HFLD. An initial gap assessment against emerging standards was performed for several countries.
FOREST SOLUTIONS REWARDED
Progress towards achieving the mid-decade target of enabling $5 billion to be mobilised for REDD+ from results-based financing focused on supporting a number of countries respond to the LEAF Coalition's first call for proposals. Seven countries, including Costa Rica, DRC, Ecuador, Ghana, PNG, Uganda and Viet Nam, were supported to prepare LEAF proposals for anticipated future emissions reductions and/ or enhanced removals (ERRs) over the 2022-2026 period. Two submissions apply an HFLD crediting level (PNG and DRC). One hundred percent of countries requesting technical assistance from UN-REDD on LEAF proposals successfully completed the initial technical screening process. More details on this support is provided below under the country descriptions.
Eighty percent (four out of five) of the countries – Costa Rica, Ecuador, Ghana and Viet Nam – are in the first wave of jurisdictions entering purchase agreement discussions and have signed Letters of Intent (LoI) with LEAF Coalition corporate participants. These countries are now working towards ART-TREES registration and signing emission reductions purchase agreements (ERPAs). In 2022, the focus of UN-REDD technical assistance in these countries will be to support these LEAF processes with a view to ERPAs being announced at UNFCCC COP27.
PNG, the province of Tshuapa (DRC) and Uganda have each signed a Memorandum of Understanding (MoU) with Emergent to continue discussions and explore the possibility of future agreements related to ERRs that are validated and verified under ART-TREES. UN-REDD will also continue to technically assist these countries in 2022 with this LEAF opportunity.
In addition to the technical assistance provided to potential LEAF suppliers, UN-REDD continued to support partner countries in accessing results-based finance via the Green Climate Fund. Notably, support was provided to Uganda to produce a draft concept note for the Green Climate Fund (GCF) RBPs for past emission reductions achieved in 2016-2017, valued at $40 million.
FOREST SOLUTIONS ENHANCED
The UN-REDD Programme has been supporting tropical forest countries in integrating and enhancing LULUCF sector actions relating to REDD+ to increase the ambition in their new or updated Nationally Determined Contributions (NDCs). This includes support for the inclusion of enhanced or new targets or commitments in the forest sector, improvements in institutional coordination to support the submission of the NDCs, as well as secured finance to enhance NDC mitigation actions in the forest sector.
According to the UNFCCC Synthesis Report (2021), 90 percent of "second generation" NDCs – the 116 new or updated NDCs submitted to the UNFCCC by December, 2020 — include the LULUCF sector, compared to just 76 percent of "first generation" NDCs. Furthermore, 57 percent of these updated or new NDCs refer specifically to forests as a domestic opportunity for reducing emissions. Since 2018, in addition to providing REDD+ technical advice via UNDP's Climate Promise to benefit the 53 countries requesting LULUCF-related support, UN-REDD has supported 20 countries in integrating forest-related activities into their enhanced NDCs.
In the case of Chile, for example, the LULUCF sector is now included in the integration pillar of the country's updated NDC. In the case of the forestry sector, ambition in the form of sectoral commitments has increased. Two new commitments are included, regarding REDD+ and the National Landscape Restoration Plan.
Colombia increased the ambition of its NDC and committed to reducing emissions from deforestation from more than 170,000 hectares in 2020 to less than 100,000 hectares per year by 2025 and to 50,000 hectares per year by 2030.
In the case of Costa Rica, the planned work to accelerate and enhance NDC mitigation actions in the forest and land-use sectors was achieved. In the context of the GCF REDD+ Results-based Payment project, approved in October, 2020 and launched in 2021, nearly $24 million was successfully channeled to support the National Payment for Environmental Services Programme and the National Forest Fire Prevention and Management Programme.
In Côte d'Ivoire, the planned work included consolidation, finalization and submission of the reviewed NDC, with due integration of forest solutions and REDD+ plans. UN-REDD is supporting the Government of Côte d'Ivoire in its official submission of the revised NDC to the UNFCCC Secretariat. At the same time, support was provided to the development of the revised NDC implementation plan, with a focus on financing modalities in respect to forest solutions, including consolidation of inputs from different technical working groups and partner institutions, and more importantly, integration of forest solutions and REDD+ plans. For example, with respect to climate change mitigation, the revised NDC includes two unconditional and one conditional forest solution. These forest solutions represent the largest mitigation potential from all sectors.
While progress is being made, as the country examples above help demonstrate, it is also clear that many countries have not yet fully explored the opportunities that REDD+ can bring to the NDC process to facilitate both mitigation and adaptation efforts in the forest sector. This points to the value of ongoing support through UN-REDD to build the linkages between NDCs and REDD+ for the forest sector.